Do you ever find that you have to yellin order for your kids to hear you? Today at Live On Purpose TV, how to get yourkids to listen without yelling.
Like many of you, Vicki and I have a pet. It's alittle dog, he's a yorkie poo, cute little guy. We named him Mozzie and he is asmart little dog too. I was wondering recently and I think I come in toVicki about this, has he trained us or have we trained him?
You know what I'mtalking about if you're a dog owner. We train each other. This is true with ourkids too. Our kids train us to do certain things, to act certain ways, to respond tothem in a way that they've trained us to respond to them and we do the same withour kids. Notice that it's going both directions because that's going to beimportant as we manage the dynamic of how we're going to encourage our kids tolisten to us without hopping into the yelling mode.
Now having introduced itwith my dog, what if your kids have trained you to yell? I had a dad come into talk to me once. I can't remember all the circumstances around his particularfamily but I think he was a single dad, he had about four or five kids and hewas just feeling so frustrated because every time he asked the kids to dosomething, they would just ignore him until he got so frustrated and so upsetthat he was yelling and then they would finally respond.
Can you relate to this?Does this happen at your place? So he asked me a question, he said, "Dr. Paul, whydo my kids wait until the twelfth time I've asked him and I'm upset and angrybefore they'll do something?" How would you answer that? Why did they wait andtell the twelfth time?
Because they have trained him to yell atthem before they respond because he has trained them to ignore him until thetwelfth time so I asked him a question, "Why do they do it the twelfth time?" Thinkabout that for a minute. What is different time number twelvefrom time number one?
Picture this, time number one dad is, "Hey guys would youplease clean up all of that stuff so that we can have dinner." Alright, nowthat registers with the kids as "ma-ma-ma what did dad say? I don't know, wasit anything important? I don't think so.Do I need to pay attention to that?Probably not."
Time number two, "Guys did you hear me?"Kids are hearing "Ma-ma-ma did dad say something? I don't know, I don't know ifhe said anything. Is it important? Yeah, probably not." Time number twelve, *gets mad*popping coronaries and everything. How do the kids hear that? "Oh, dad's talking,sounds important. I probably better do something or I'm gonna get clobbered."That's why they respond time twelve because they're interpreting it as "Oh,it's important now, I'm going to get clobbered if I don't do something now."See, he has raised his voice to the point where he triggers that understanding intheir little minds.So how are we going to switch this dynamic? My suggestion to himwas, clobber him the first time.
Now don't misunderstand me, I'm not saying youshould clobber your kids, I'm actually against that but what I am saying is,move the real consequences up in the sequence so that they follow the calm,cool, collected voice instead of the yelling voice. We're going to train themto respond when we talk to them calmly and in a loving tongue with a smile onour face. In fact, we can train kids to understand that dad smiling means thatkids better start thinking but they're not equating it with that yet. Sohow are kids interpreting what we're saying? I heard a phrase years ago thatmakes a lot of sense to me, "Bad breath is better than no breath at all." So theydon't mind having a little bad breath, it actually makes them feel validated insome ways, so yelling at our kids is not necessarily a punishment. In fact, from abehavioral psychology standpoint, yelling is a trap because it is a reinforcement,not a punishment.I'm talking strictly behavioral terms, those of you who'vestudied a little behavioral psychology will understand that the differencebetween a reinforcer and a punishment, a punishment decreases a behavior, areinforcer increases of behavior. Yelling is a reinforcer not a punishment.That's important to know because we inadvertently set ourselves up for moreproblems when yell. It trains our kids to respond then instead of when we'retalking calmly. Here's a strategy that might help and
I've used this with somany clients and even with my own kids, understand that your kids always alwayshave choices, always, and if you haven't figured this out yet, notice that whatyou give them as choices, sometimes they pick something totally different, right?So they've always got choices and at a very minimum, they have a choice toeither cooperate or not with you. So acknowledging their choice in thematter, let's set it up so that we have the greatest opportunity for success. Ineed to go back to something that I've mentioned before and that has to do withthe rules of plumbing.
Some of you may have not heard this from me yet butthere were times, early in our marriage when Vicki and I would find thatsomething's wrong with the house and we need to have them fixed and wecouldn't afford a repairman and so I got to do a lot of home repairs, some ofthese involves plumbing. I'm not a plumber, I'm a psychologist, there's adifference, they both start with P, that's about where the similarities end.
Except for this, I consulted with my dad about this plumbing project that I wasdoing, he says, "Yeah Paul, there's the only two rules to plumbing basically. Twothings you need to know." "I'm interested dad, what is that?" He said, "Well the tworules are first, water runs downhill." Okay, I can see why that one's important thenhe pause for a minute and said, "Rule number two, don't lick your fingers" And Ilaugh, it's funny right? But if you've ever installed the toilet, you know whatwe're talking about here.
Water runs downhill, don't lick your fingers, whatdoes this have to do with psychology? I think there are two analogous rules inpsychology. Rule number one, this is the water runs downhill rule, some things youcontrol, other things you don't. Get clear about that, it's important and especiallywhen you're dealing with your kids, some things you control, other things youdon't.
Things like their attitude and whether they're gonna cooperate or not,you don't control that, they do. Here's rule number two, pay attention tothe things you do control. This is going to save so much heartache as a parentbecause we're going to focus our efforts on what is within our own control toaccomplish. Now let's go to the strategy. Try this and make some comments downbelow about what you experienced about this, I would love to hear from some ofyou on this. Here it is, give them two choices, alright?
Givethem two.Now there's always more than two but you're going to give them twochoices. Either one is okay with you, either one. We make this mistake asparents sometimes to say, "Okay you do this or else.."Or else what? We give them a choice that is one that we like and then theygo pick something that we don't like. That's why I want you to give themtwo choices, either one you're okay with. Let me give you an example. You can cleanyour room yourself or you can hire someone else to do it,either way it's okay with me, as long as it's clean to my satisfaction I'm good.That's an example of two choices you're okay with either one, okay.
For a youngerchild, you can come with me on your own feet or you can come with me on my feet,either one is okay with me. Do you see either way they're coming with you. Areyou going to come or not? Are you gonna come or am I gonna leave you home? Look, ifyou're not willing to leave the kid home and you shouldn't be, if they're youngenough then this would be an issue, then don't use that as a threat, they'll seeright through it and your words will be garbage.
We're going to talk about turningyour words from garbage into gold so that when they hear your voice, yourmelodious pleasant voice, they listen and pay attention because that's gold. See,we're turning words from garbage into gold. So we're gonna give two choicesyou're okay with either one. Now here's the kicker, you control one of them. Why?Because that one becomes default. That is the one that is going to happen if theyrefuse to choose, they chose that one. So in the examples that I gave, you canclean your own room or you can hire someone else to do it, either one isreally okay with me.
Which one do you control? That one because if they choosenot to clean their room at all and they probably didn't call up Annie's maidservice, pre-paid of course, to come and take care of that room for them, thenwhat did they choose? They chose to hire someone to do it and who did they choose?
Chose you.Yeah, now you might be thinking "I'm not going to clean my kid's room,they're supposed to do it." Okay, fine. Remember we gave them two choices,you can clean it yourself, you can hire someone else to do it. Either way isokay with me, don't go back on your word and say, "Actually I'm not okay with thatone now." You be okay with it. I told my kids, they learned this prettyearly, you can hire me any time you want and then I gave them my rates. There's nokid out there wants to pay 200 plus dollars per hour to have their roomcleaned but that's my rate, just saying okay. And I'm happy to come clean your roomfor that much, just give me a call and we'll make an arrangement. Nobody hiresme to clean their room for 200 plus dollars an hour.
Why? Because that's tooexpensive. What if your kid hires you to clean their room? Well that's going tocost them something, I'm not saying you should charge them 200 bucks, what I amsaying is, it should cost them something and you need to be able to control thatcost, that's another conversation that we'll probably have in another video,but you got to be okay with both choices because one of those you controland that's the one that is default.Go to the younger child example, you cancome on your own two feet or you can come on my feet, either way is okaywith me. You got a two-year-old who wantsto do everything "by myself" right? Have you heard that one?
Yeah, which one didthey want to choose? Well they want to be in control of some things, they mightchoose their own two feet but if they don't choose to come with you, you get topick them up because they're two and you can still do this, you get to pickthem up and they get to go on your feet. Now you might think well I just wantthem to come, I don't want them to fight me.
Right? Here's a little tip, thinkversus fight, think versus fight. Every interaction you have with your kids isgoing to invite them to do one or the other. What do we want them to do? Thinkbecause if they're thinking, they're going make some pretty good decisions.What do they want to do. Sometimes they want to fightand so they've trained us to yell at them so that they can fight with us, it'snot fair but it happens okay, and I don't say they're doing this maliciously, Idon't think they are, I think it's just working for themand bad breath is better than no breath at all.We're going to turn our wordsfrom garbage into gold so that when we speak in that melodious loving tone ofvoice that we always use as a parent now, they're going to hear that and they'regoing say, "What?" Okay, so pretend for a minute that you give them that choice.
You can come on my own two feet or you or you can come on your own two feet oryou can come on my feet, either way it's okay with me.And then "I'm not coming" So you pick them up and you take them.Now what happens the next time? Assuming that you were calm and cool andcollected, you didn't lose your cool and fight. What happens next time when yousay, "Hey we're going, would you like to come on your own two feet I would youlike to come on mine? Either way is okay with me."Do you see what we're talking about?
Would you like to clean your own room orwould you like to hire someone to do it? Either way is okay with me.If they justpaid a big cost the last time, they're going to be thinking now. See now I'veaccomplished think versus fight, we've turned our words from garbage into goldso that we can talk to our kids and we don't have to yell and we've justtrained them to respond to us differently because of how we'veapproached them. So now maybe you won't have to yell as much and your kids willactually listen, you've turned your words from garbage into gold.Live On Purpose TV has some more gold for you, make sure you subscribe.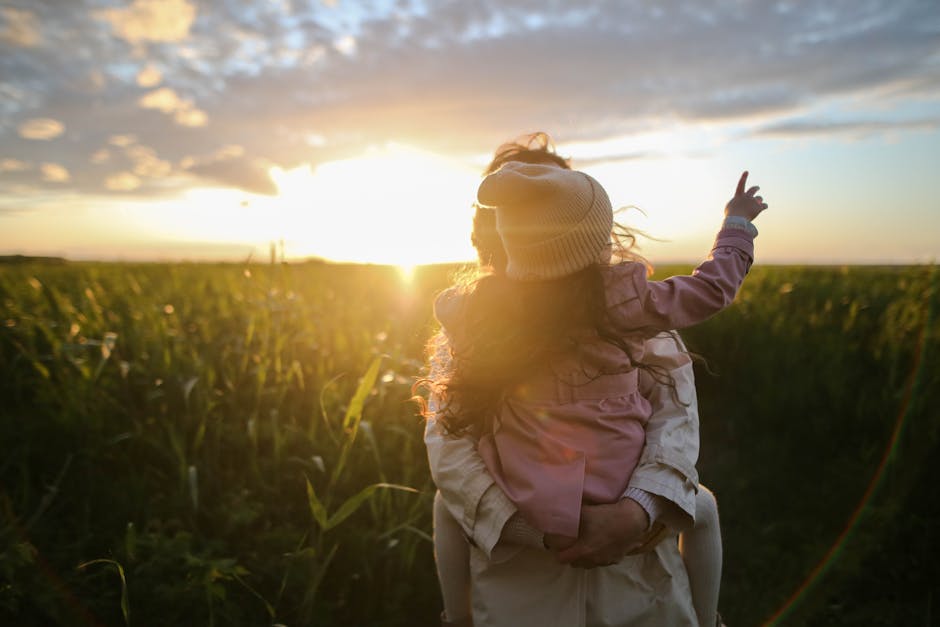 As found on Youtube